the surface of the electryfying photo was transferred to the surface of my eyes,
then to the inner space of my enclosed brain.
in a split moment the room which contained an architectural soul,
through the veins of marble, was offered as a gift
a volume of solid space where our imaginations can roam
a vision that stills sustains the spirit of place and cares for enlightment.
a necessity, particularly in our time when chaos runs rampant ...
when our very own language is being subverted.
sometimes we enter places and buildings
and we leave them not knowing their stories, more profoundly, their spirit.
we don't stay long enough.
during one event we are already anticipating the next one.
we are mobile and free ... perhaps ?
i think speed fixes, makes things static,
i think to take one's time opens... expands...
makes things flexible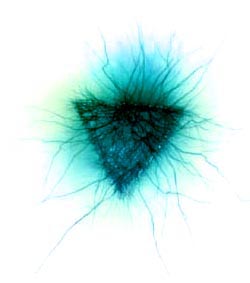 ( from john hejduk 'a lecture as an education')